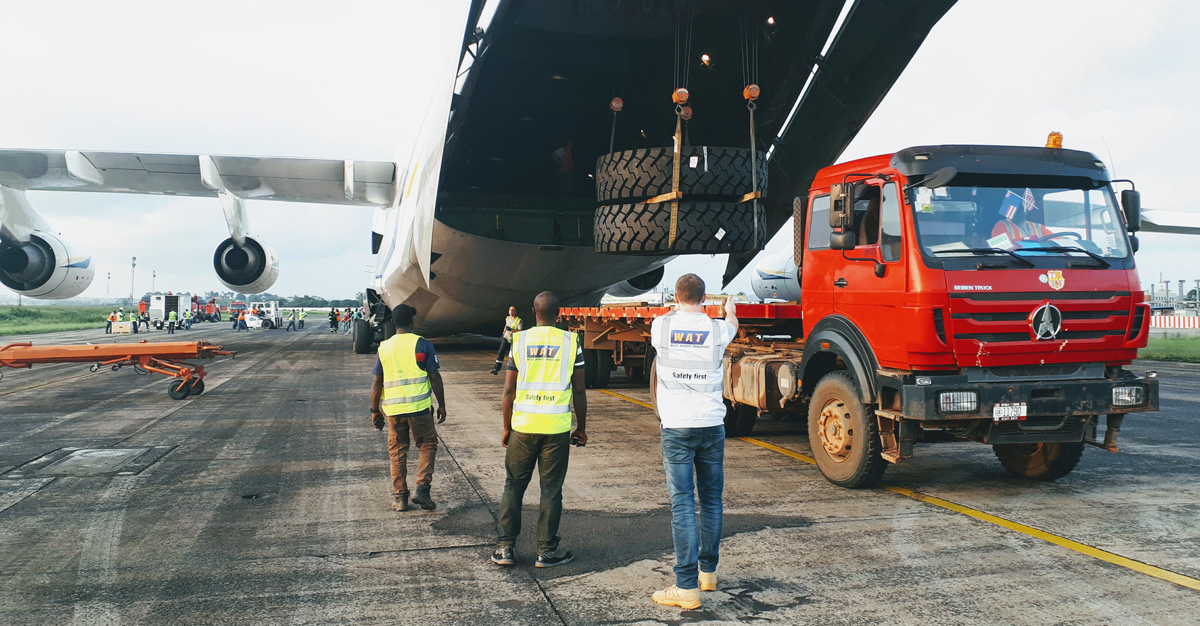 31 Jul

Antonov cargo plane lands in Liberia

It is not everyday that two of the worlds largest aircrafts touch down in Liberia – let alone on the same evening. Last night was an exception and it was a late night for the A&G Shipping team and our partners West Africa Transport as we assisted offloading both an Antonov and Boeing 747 cargo plane at Roberts International, carrying c.150ton of mining equipment.

The various cargo was loaded onto 7 x flatbeds, 3 x lowbeds & a Hiab. The A&G Shipping convoy left at the break of dawn, with a security escort vehicle, to our clients site at Bea Mountain.

Another successful operation safely delivered for our valued clients and a well deserved lie in!