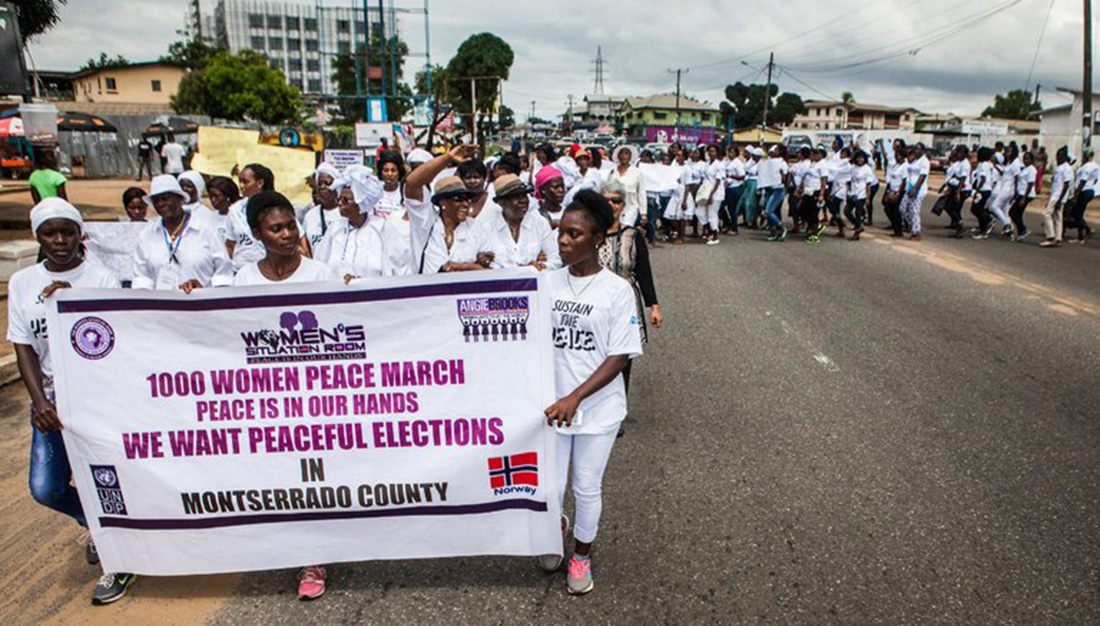 10 Oct

Election Time in Liberia

Today everyone is making their way to the polls to vote in the next president of Liberia.

Running up to the election there were strong demonstrations for a peaceful transition shown here in Monrovia where rallies, marches & fasting were held, all in the name of peace.

"You nah bring Taylor here uh," the crowd sang in Liberian English, hoisting drinks and banners skyward. "You nah bring Taylor back here." They chanted about the once warlord and president, 'Charles Taylor', who is now serving 50 years in prison in the UK for crimes against humanity.

There is still some animosity help by some who feel disenfranchised by the Ellen Sirleaf dynasty and that times were better before. However, the vast majority see the progression and are striving to continue developing as a country.

It is a day that marks the end of a chapter in the history of Liberia. It's staggering and makes one feel very positive to see the transformation of this country from where it has come from, to being one of the most colourful democratic countries in Africa.

There are a number of good candidates here, one of the more liberial, getting strong support from the youth, is ex ballon d'or world footballer George Weah, who put Liberia on the map on 1995, and is aiming to continue running the flag as president.

Results should be known within a week. If no candidate has a 51% majority then the leading parties will go to a second round of voting.

The change of power will not be until January but everything is pointing to a peaceful transition. The future looks bright for business here in Liberia.